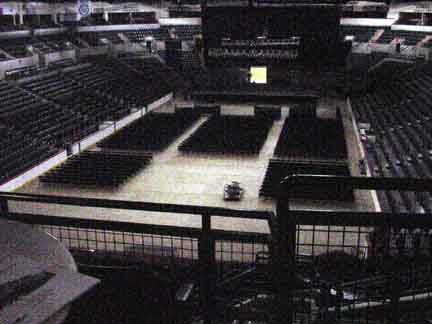 Last year we all thought the Rutgers RAC was a great venue but this year we found one even better- the Sovereign Bank Arena in Trenton, NJ.
The venue is well equipped to handle more than twice the teams NJ has had in the past and the management is happy to work with us to make the event a success.
This view is from the spacious VIP Veranda overlooking the team seating and playing field area. The setup was for a recent Diamond Rio concert.
If you want to attend a regional with a world class event and plenty of room for all involved, come out to the NJ FIRST Regional- Mar 4-6, 2004. Everybody knows we have one of the toughest, experienced fields and the competition is always first class.
50 x 05
See you all there
WC