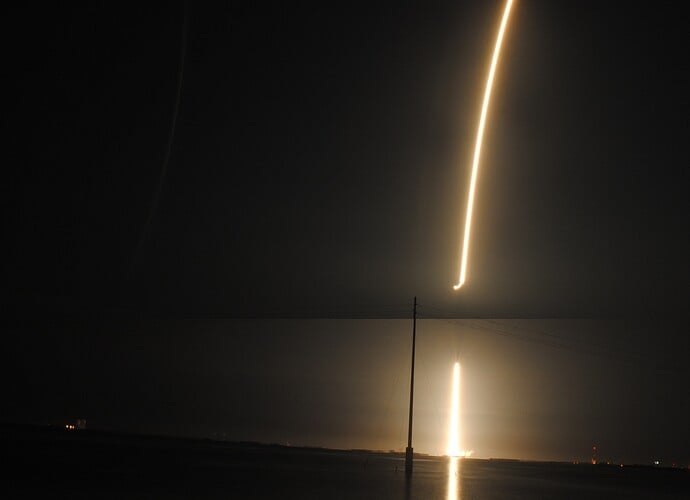 SpaceX launched a Falcon 9 Rocket and unmanned Dragon capsule this morning. On board contains scientific experiments designed by college students.
May 25th will be the first time a commercial spacecraft will rendezvous with the International Space Station, and if the Dragon Capsule performs well during maneuvers and tests, the astronauts aboard the ISS will use the robotic arm to grab the capsule and perform the first commercial docking. The astronauts will then be able to receive other supplies on board.
This is a huge step for the commercialization of space. Today I'm going to have many ask me "Why did you wake up that early?" and my response will simply be that I won't tell my grand kids about the day I got full night's rest. Go SpaceX!
These are two time lapsed photos I took, which pasted together in paint.
Video of the launch located at http://www.floridatoday.com/videonetwork/1649487696001/Historic-SpaceX-launch
By the way, this rocket launch was aborted Saturday May 19th 4:55am (yes I was watching). The video is pretty humorous "3, 2, 1, 0 and lifffftoff…we have a…cutoff…"