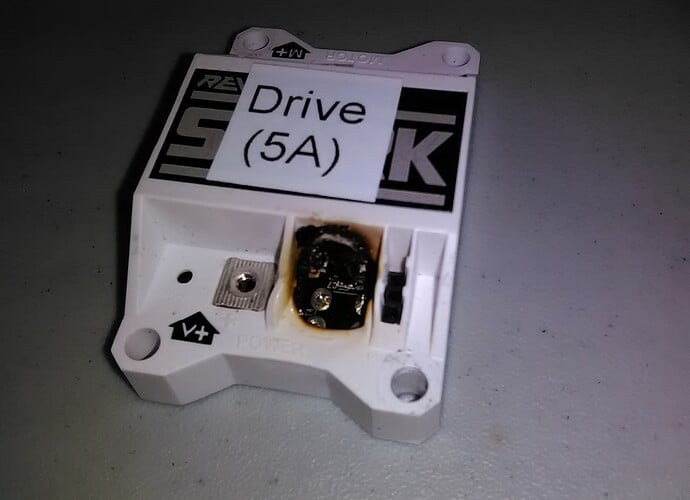 We discovered this after our first quarterfinal match in Peoria. 4500 loaned us another one though. [strike]The lesson: Don't screw in your terminals too tight![/strike]
Edit: As of now, we are unsure of the cause.
Update: REV did replace the SPARK, in case any future people see this thread. None of the other controllers failed like this and the problem was on our end.