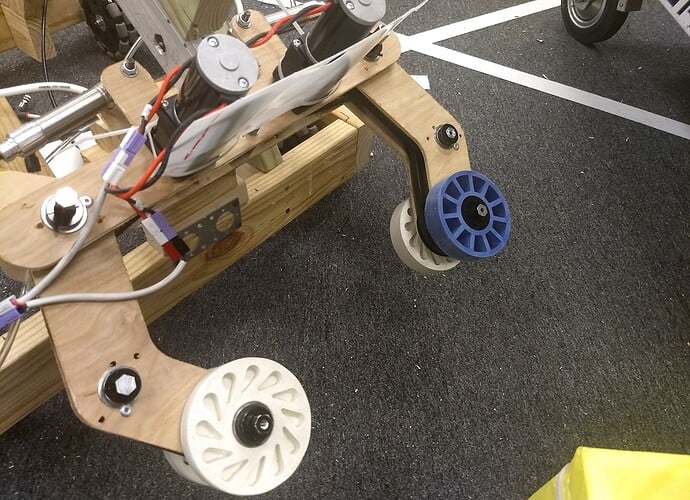 See it working and get the link to the CAD on our blog:
http://blog.spectrum3847.org/2018/01/day-22-23-next-intake-working-well.html
The mismatched wheel is actually what solved some of the in taking issues for us. We did some other geometry changes as well but that was what finally let the cube spin in to place so nicely. The real intake will likely have 2 mismatched wheels we just haven't tested in taking from the other side yet.