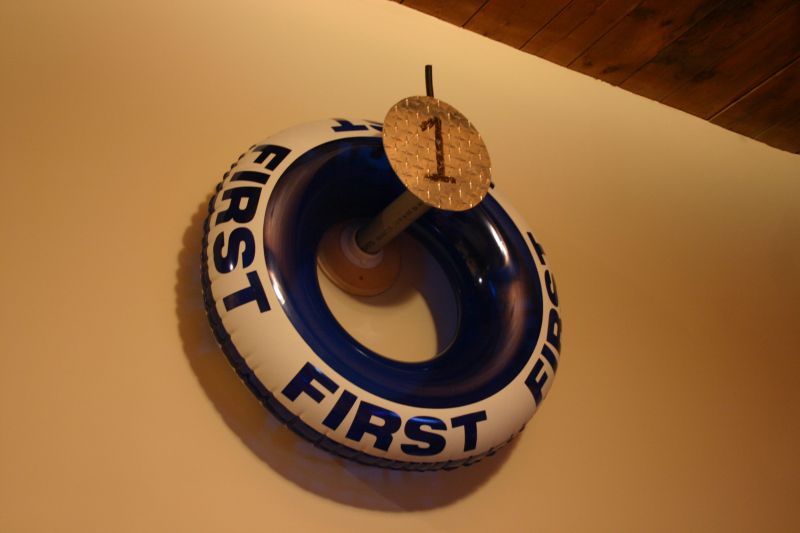 I wanted to make up some sort of trophy/award for the drive team this year, and thought that this would be a good way to reuse some of the field seeing how it's been taken apart.
If you want to make one, simply cut the pvc down to your desired length, add on another flange, and screw onto a board/plaque of your choice. I made 10" discs and routed the edges.
Add on a tube of your choice (our team is partial to blue after Boston this year) and you're done!