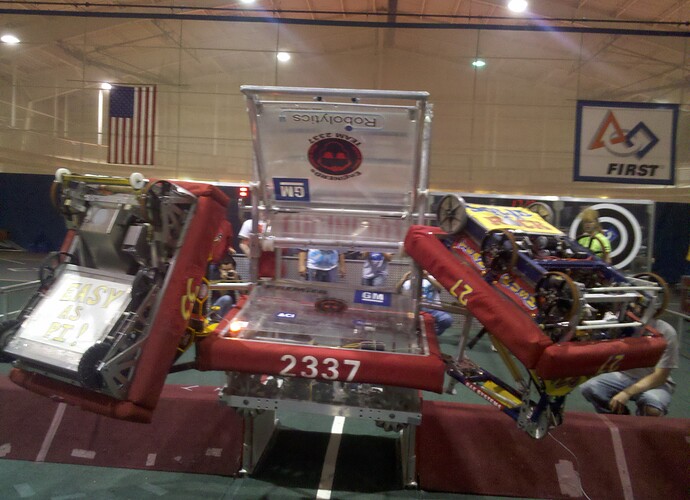 Having finally completed the vertical suspension gear (after promising it for months), we ended up with them on at Kettering Kickoff, without any matches with 33, 27, or 1718 (the only 3 vertically elevating robots).
For that reason, we arranged a double suspension after the eliminations, and here it is. Enjoy!
(There's also one with me hanging on the bar. TRIPLE SUSPENSION!

)