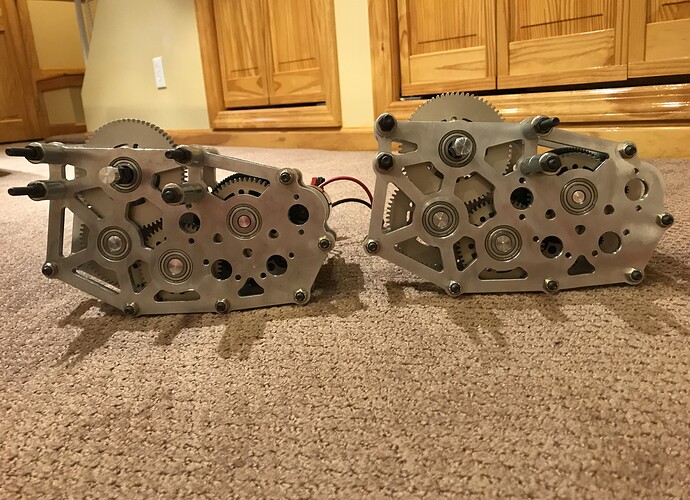 It's been a while since our team last used custom gearboxes.
These will be featured on both our competition bot (which will be attending IRI) and our practice bot (which will be competing in China)
Total Weight: 8 pounds per gearbox (minus encoders)
Ratio: 106.94:1
Ratio Breakdown: 12:100 -> 54:54 -> 18:66 -> 20:70
The goal of this gearbox was to replace the versaplanetary gearboxes we were using on our elevator which kept breaking in a variety of ways.
In order to fit this gearbox we had to design it to be as slim as possible (which is why we used a funky 54:54 stage).
Not featured in both photos: AM Mag Encoder using the RedLine Encoder Kit from Andymark
Feel free to ask questions or critique the gearboxes.