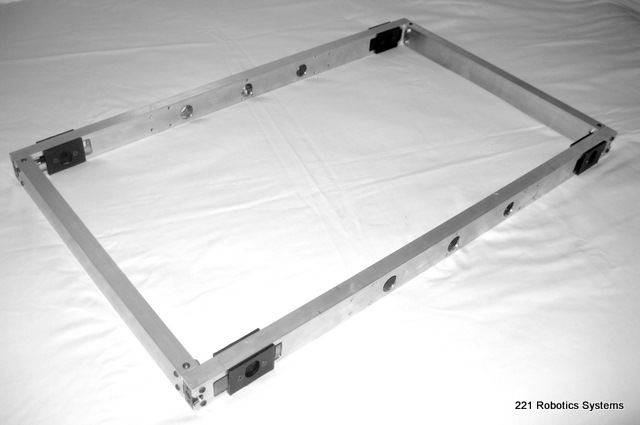 Our newest chassis system. Utilizes 1"x2" rectangular tubing and a simple universal frame block for creating a simple ladder bar style chassis.
The tube side is setup for 3, 4 wheels per side. 1/8" center drop is built in but can be adjusted using custom axle blocks.
Each end wheel mount has a bolt style chain tensioner.
Ladder bars can be mounted flush with the tube end or recessed from either side.