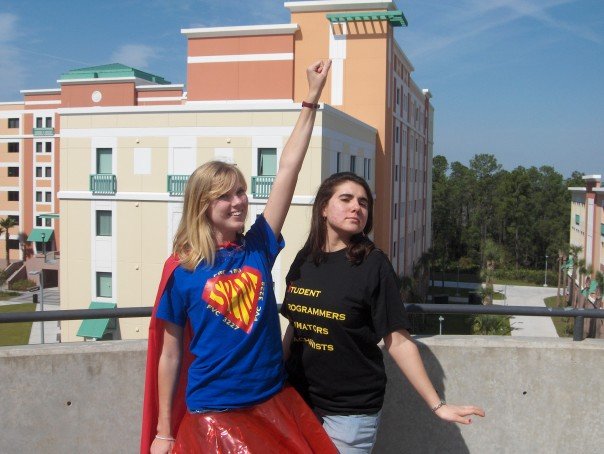 On the highest flight of steps outside the UCF Arena during the 2007 Florida Regional.
After all of the snow that was dumped on us up here in the Northeast, that sunny florida weather looks nice. :rolleyes:
The campus is beautiful. The color of the buildings behind SuperSPAM

are like this everywhere. I'm sure the new venue for the Florida Regional next year is going to be amazing.
Brittany, if you had spiked hair, this picture would be so much better.
… btw, do I know who the girl is on the right?

Agreed.
Sincerely,
The Guy Who Went to Chesapeake Without A Jacket