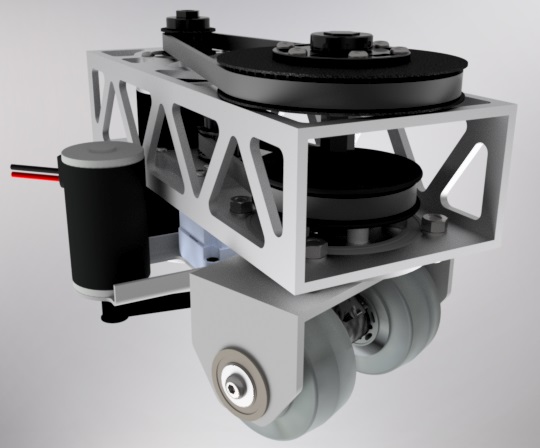 Hi everyone,
I've been working on this for a while and finally finished it.
This design has been heavily constrained by the limited capacities of my team in regular machining. Except for some tapped shafts, this can all be done with laser cutting, to which we have great access.
Driving gear ratio: 18:60
Module spinning ratio : 70:1
Wheel diameter : 2.5 in
Max "real life" speed : 14.1 ft/s
I use the Cimcoder (am-3314a) for the drive and the VP integrated encoder (217-5046) for the module control.
I would love some feedback !