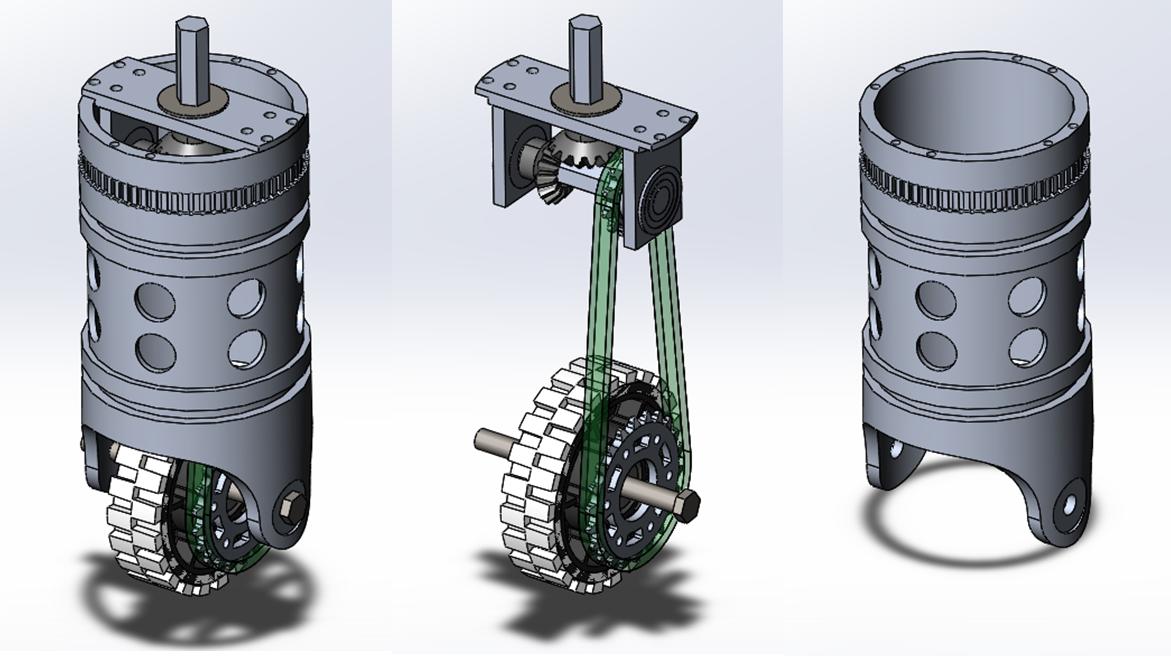 With my teams season now over, myself and a few others on my team have started playing around with the idea of making a swerve drive over our offseason. Here is my first iteration. It is inspired by the work that 2079 did back in lunacy. The part I love most about this style of swerve is not having to design in and mount thrust bearings as the plates of HDPE or similar plastic takes its place. After reading some of the points 2079 made in
this
post, There are a few design changes I will be making. The main one being making an inlay around the grooves that the HDPE rides on to aid in reduced friction while turning the module.
For machining this we have a new CNC that should be arriving relatively soon equipped with a 4th axis allowing the indexing of this part (such as the cog pattern near the top) to be done in less time and be done more accurately than with a conventional mill and an indexing head.
Any comments/suggestions greatly welcome as this will be our first time dealing with swerve the inherent challenges it brings with it.