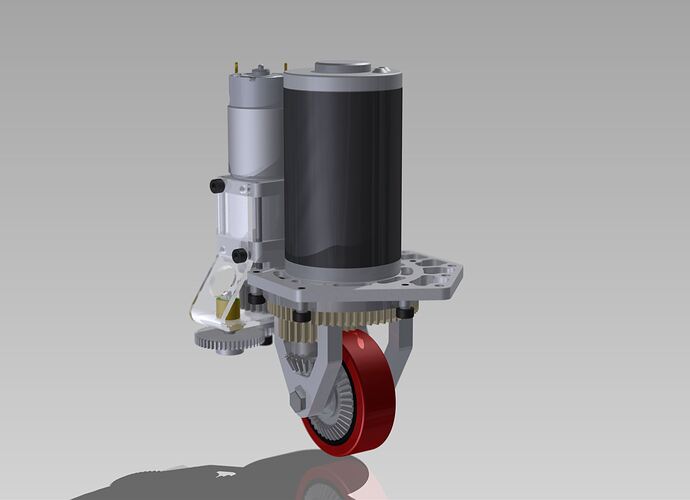 I was naturally hesitant to use a bevel gear beside the wheel design, because the the exotic parts and CNC machining it generally requires. I finally decided to CAD this yesterday when I saw how much it could reduce the custom part count. (inspired by asid61's latest designs)
This has a plastic wheel, plastic encoder mount, three aluminum plates, and an aluminum gear that have to be cut custom.
Three gears have to get their bores modified, and some spacers have to be cut to length. Edit: The vertical drive shaft requires some lathe work as well.
The drive is a 4:1 gear ratio on a 2.75" wheel for 16fps free speed.
The encoder is an absolute magnetic USD encoder with a one to one total gear ratio. I could use a CIMcoder for drive, but it would be a bit sketchy.