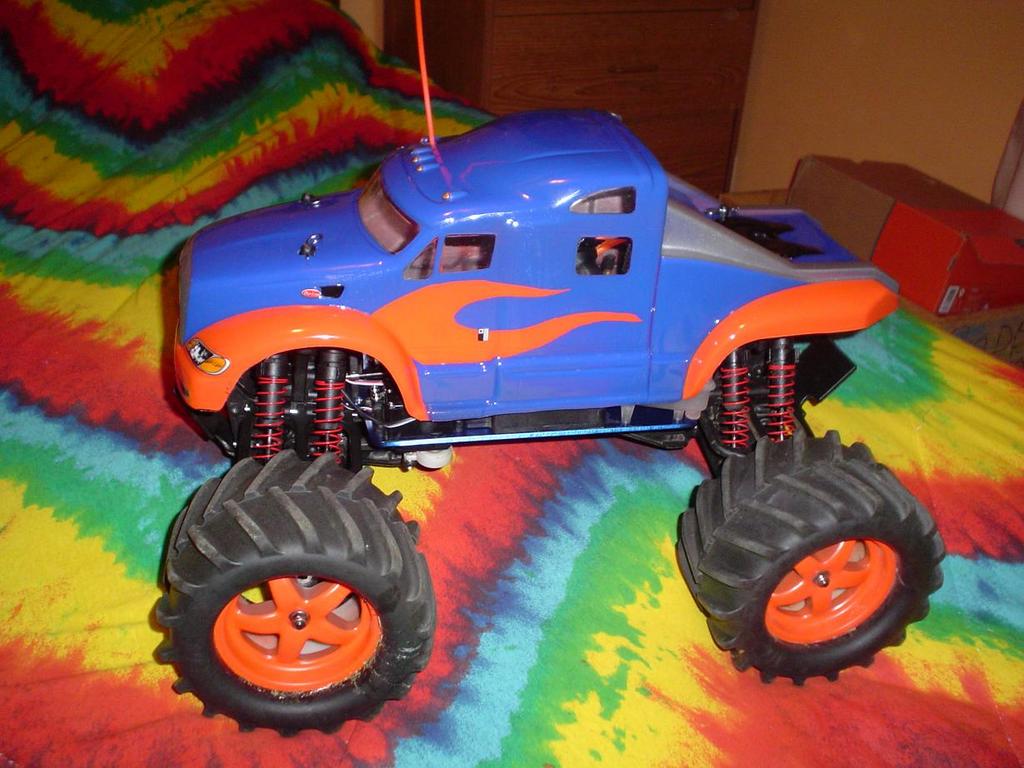 Keeping up with the RC stuff.
Here is a picture of my T-maxx that I have had for several years now.
I custom painted the body, not the best paint job in the world, but hey at least its not painted one color or clear…
The truck is pretty much stock underneath, I was thinking about getting some stuff for it, but instead a I recently bought a Losi LST.
Two nitro monster trucks are better than one!
I have not but a tank through my T-maxx since I got the LST.
As you can see I got glue all over my one tire when I put the rims on after being painted.
As you can tell by the grass stuck to the rims, the glue was still fresh when I took them for a drive.