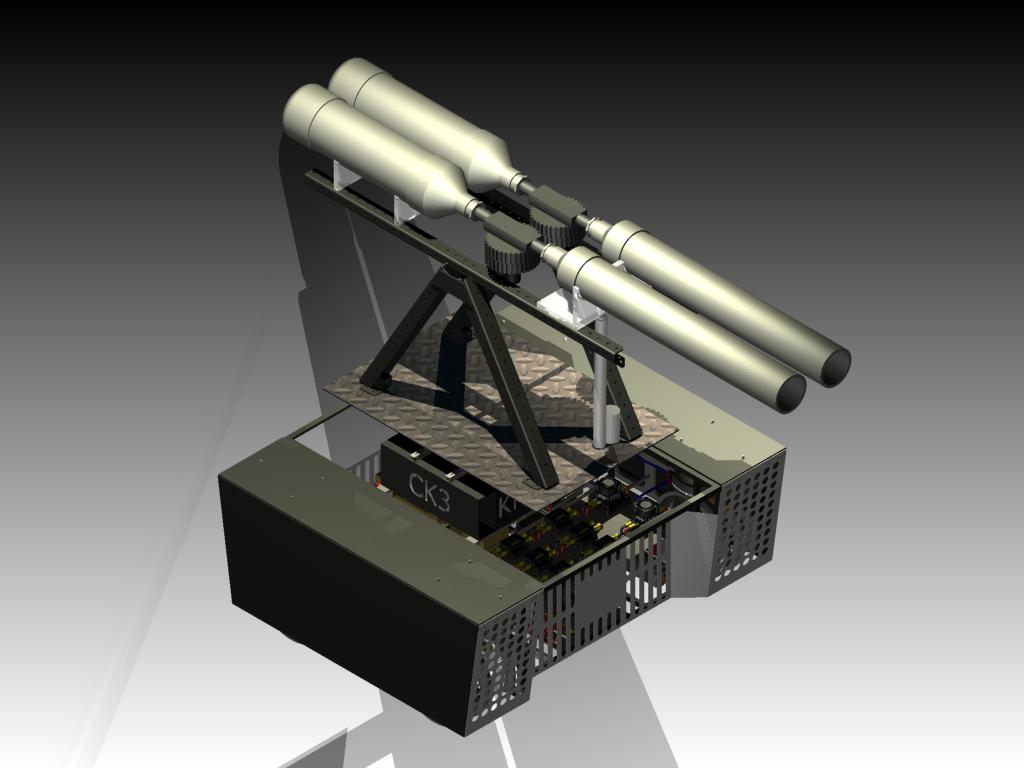 I finally finished the robot. It was one of our old robots from 2002 that was pulled to pieces. We were able to get it up and running again, but this time, we're adding a few cannons! The side panels will be custom made by another student. And hopefully after building this, we'll be able to add lights like underglow. The goal is to shoot this off at our school football games, Especially the homecoming game.
There are:
-6 spikes and 4 victors.
-4 on-board compressors.
-An old basic controller.
-2 T Shirt cannons with sprinkler solenoids
If you have any comments or questions feel free to ask!