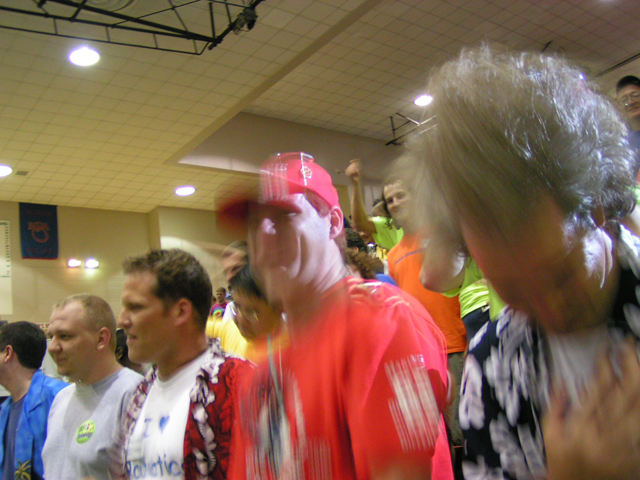 Can you pick out all of the CD Users head banging to the "Dean Simmons and the Kamens"?
Hint: There are 7 of them.
EDIT: Opps, 5 judges, 2 CD posters. (didnt come out the right time :))
Ahh, good times and laughes had by all. It sure was fun.

i see john… paul and Andrew…

I see Jason Morella, John V-Nuen, Paul Cop-oil, Ken Leung, Ken Patton?, and the Man, the Myth, the Legend Dave Lavery
Actually, there were five… The five pictured.
Hint: They were all sitting right next to each other.
Who won the talent show?
Also, were there any rap acts?
Dean Simmons and the Kamens won, for good reason.
The guy from CA who brushed his teeth with and drank down the accumulated spit water of the teammates who preceeded him, all in the name of conservation, took home the individual achievement award.
Someone from the ThunderChickens did a rap act. As far as c-rap performances go, however, I believe Team 48 delivered one of those…
Hey now.
Team 48 won my heart, and that's all that matters.

Well, we're just keeping it warm until Karthik melts it completely at the 2005 IRI.