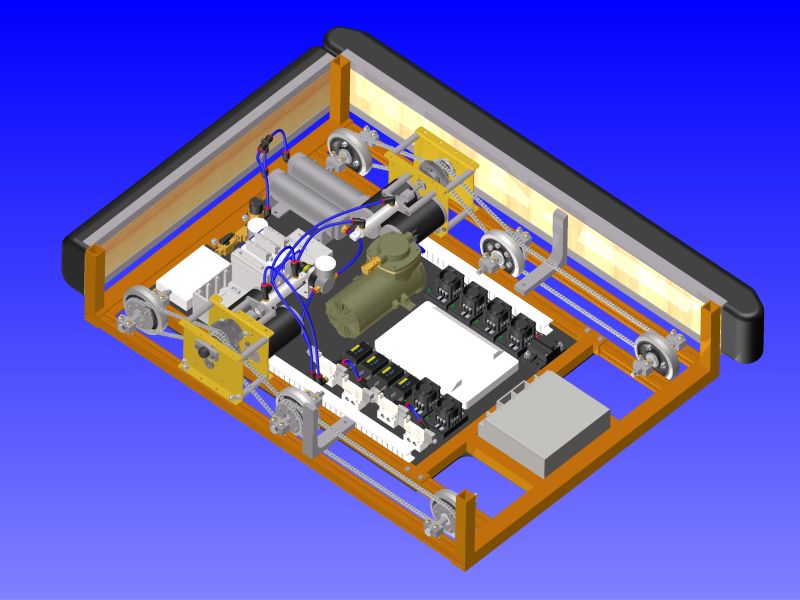 A perfected version of the '07 drive train.
Uses 1 machined part :). A small pillow-block with an offset flange that fits into the 80/20. There are 12 of these, two for each wheel.
All the other parts can be bought at the hardware store or from AM.
Specs:
*15 fps high gear
*8 fps low gear
*There will be two omni wheels at the near corners (but I haven't been able to CAD these yet)
*55 lbs. (That includes everything except bumpers and battery)
*2 extra victors, and three pistons (additional spikes and victors could go on either side of the battery)
*An encoder can be attached to the end of the output shaft of the tranny.
I tried to find specs of all the new control stuff, like the '09 digital side-car, distro-block, and cRIO. I've got all the weights assigned for these. Electronics board is around 20 lbs! :yikes: Yes that includes the pneumatic system… but still! Maybe I'm seeing things…