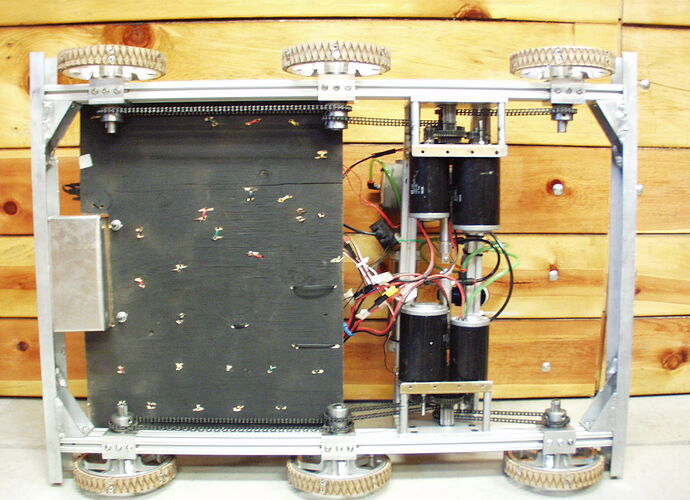 This picture shows the mechanics better.
I know one concern many of you had was over the lack of cross bracing.
Even without the electronics board mounted it was still rock-solid. It didn't twist or buckle at all. The four corner joints are all bolted together, so each side can be removed and serviced. It breaks down into four simple parts.
It weighs about 55 lbs. as shown, including motors and electronics.