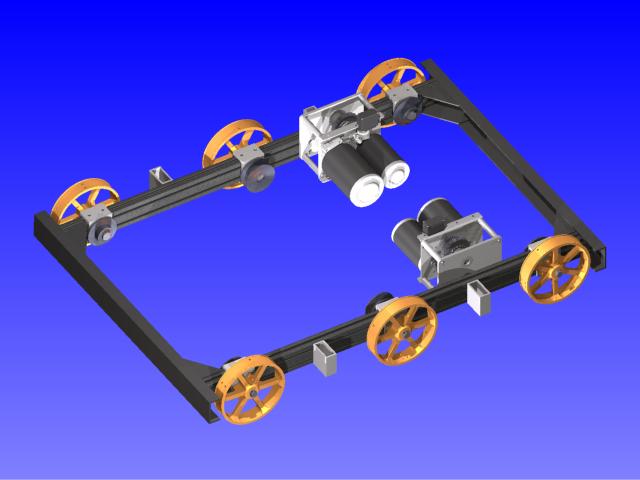 This is our prototype drivetrain for next year. We have discussed this design a great deal and have added many improvements, but I am looking for outside opinions and criticisms.
Last year's drivetrain was very reliable and cheap, but it didn't turn well and was infamously tippy. Hopefully this new design will be just as reliable, but one heck-of-a-lot more stable

Description:
*6 AM 6" Performance wheels (with rough-top)
*2 AM Servo Shifters
*High Gear = 10 fps. Low Gear = 6 fps.
*#25 chain
*80/20 1"x2" side rails
*All wheels are moveable for easy chain tensioning
*Aprox. weight with motors = 40-45 lbs.
*Welded frame
The little bits on the sides are for attaching the bumpers.