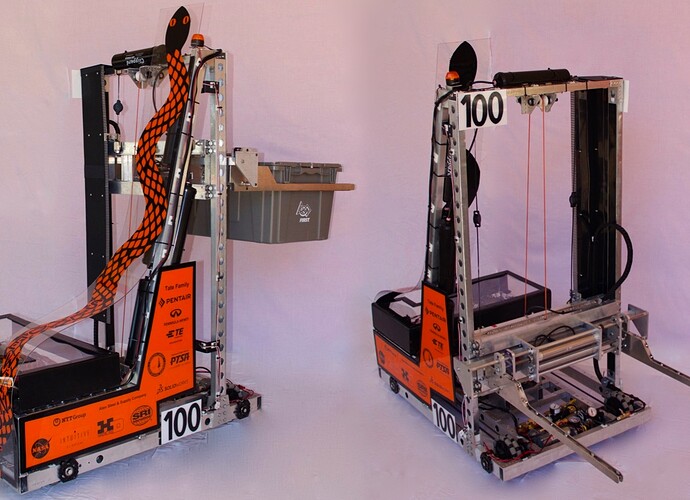 2015 Robot Reveal. Watch the video here!
https://www.youtube.com/watch?v=6n7NiBy780c&feature=youtu.be
You may want to double check that you have 1 inch of white around your numbers so you can pass inspection.
Thank you. Just dodged a bullet.
Can't wait to see it in real life at inland. See you in a few days!
We fixed that, thanks, but it's not on the inspection sheet. Good thing to to follow the rules on, but honestly I doubt they'd actually say anything. Oh well, better safe than sorry.
Yeah, we got hit by that one at Hatboro-Horsham. We made a mad dash to a few different arts & craft stores and took care of it. I saw a few teams who had used sharpies so I have a feeling a lot of teams didn't expect it.
It's been a rule for a couple months now…