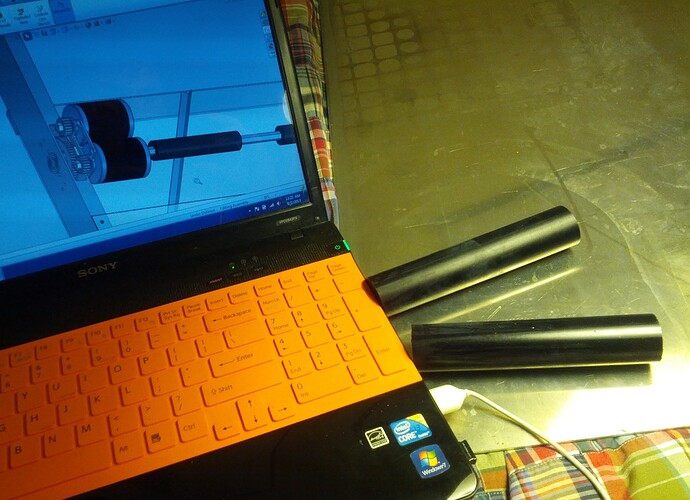 We're less than 36 hours away from starting to manufacture our 2013 offseason robot! Parts are starting to come in, and the CAD's nearing completion. I'm really excited about this design, I can't wait to press "export to reality" on Saturday. I've been putting in some late nights getting the design ready, this is what my bed looked like at midnight last night.
I'm also excited to say that we'll be competing at more offseasons that usual, in order to train new drivers and let the old ones have a few more spins on the field. In addition to the perennial CalGames, we'll be competing at Powerhouse Pwnage, and possibly Madtown Throwdown too.
Again, guesses and other comments are welcome.
(Our teaser numbers have gotten too high to use normal numbers, necessitating a change to scientific notation.)