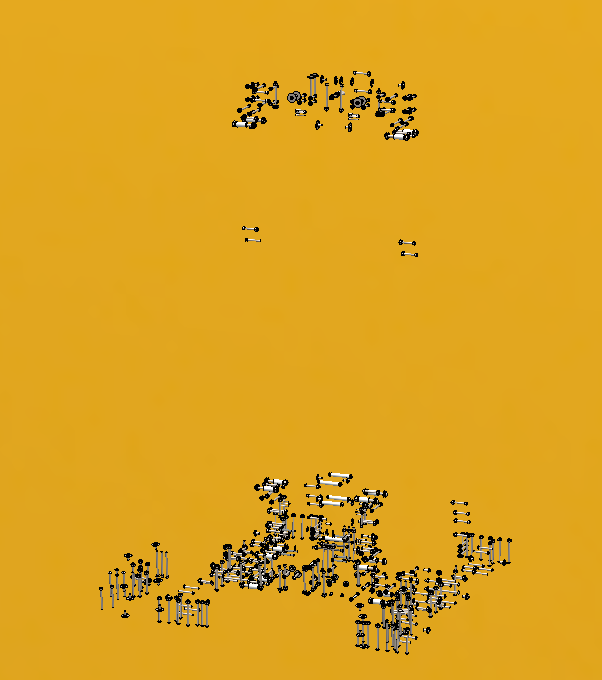 This is all the hardware in team 100's 2018 robot. In all, it weighs roughly 10 lb. 1.855 of those pounds are 319 #10-32 locknuts.
Granted, the CAD overestimates weight (screws are cylinders of the max width) and some hardware didn't make it into the comp bot, but it's very close.
I guess it's time to learn welding!