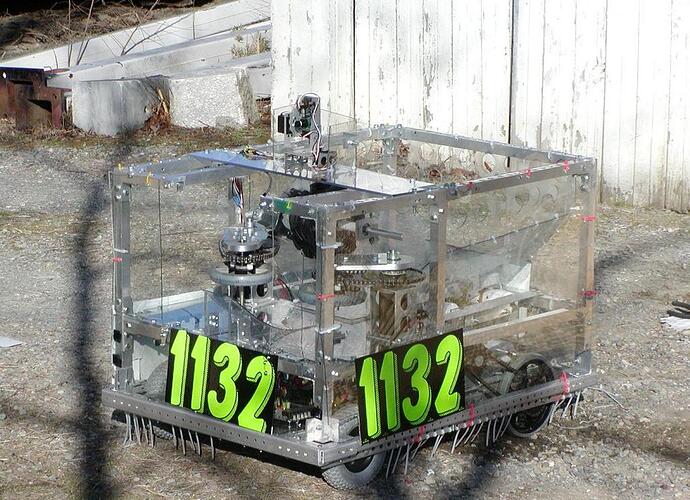 Here's Rambo Raptar, (or Rambetty as some team members have nicknamed it) just before being loaded into the crate.
We focus mainly on 3 pt shots, but can unload to 1 pointers if needed.
Hopper holds around 15-16ish balls. Floor gathering mechanism on the front (not quite visible at this angle)
Camera for autonomous 3 pt shots.
My only hope is that the judges consider all the lexan around the shooter enough coverage… it looks like space from this angle, but in person its quite covered…
We hit the goal dead on from 11 ft, and have (I'd estimate) a ± 2 or 3 ft tolerance on the shooter in terms of distance.
We had to scrap our turret and manual angle adjustment, but decided to simplify the design quite a bit to just "Get it working very well", and it does just that

Good luck to everyone, and see you at VCU!