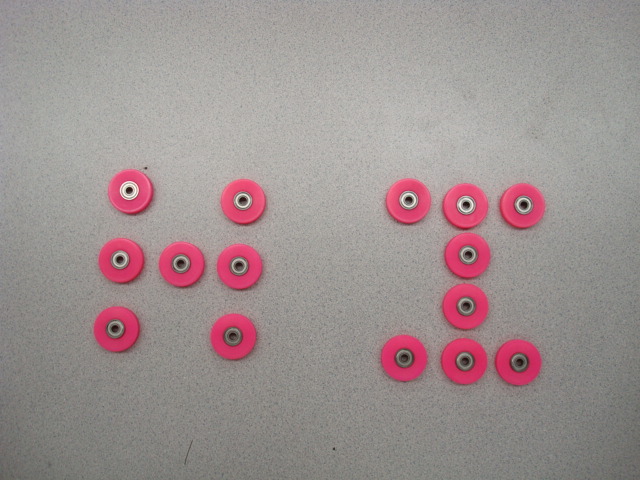 Greetings from South Florida!
thats not a very special message, but what parts are you using to do that?

Did you break into 233's supplies or something?
Are those really neon pink wheels???
that's cool
I'm gonna guess these are the rollers for a forklift-type lift system… :ahh:
I like the color!

-Leav
This pink stuff has been popping up in 1251 teasers for quite a few years now.
Rollers to pick up or manipulate balls?
most likely,
cool idea, and cool color

15 wheel robot? Low clearance!
possibly, but i think those are too small to be attached to the chassis and function…

yeah, these are bearings or rollers from the looks of it. there is no room for a sprocket if they were wheels. dunno about gears.
-vivek
The pink stuff is UHMW (Ultra High Molecular Weight Polyethylene). The bearing are 5/16 inside diameter.
I wonder what they are for?