This was one of my favorite robots from this year. Congrats on your fantastic season!
Awesome robot guys! Had the pleasure to play with you on Carson and Einstein

We've got the mascot to go with this one.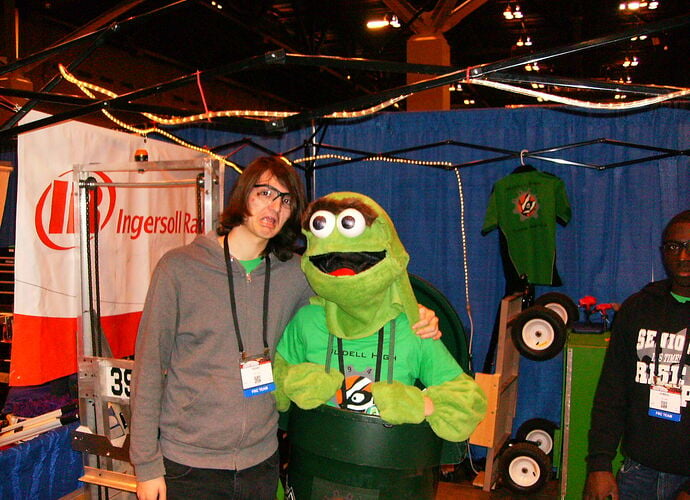 One of team 3946's four mascots at CMP. We had our school's "tiger" mascot, two different robot mascots, and this Recycle Rush themed mascot conceived and presented by Veronica Michel.