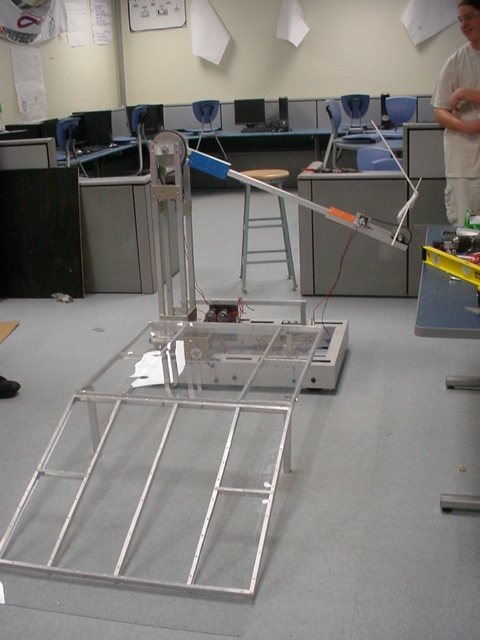 Here we are after the end of week 4. We decided to go down to 4' from 5' so we can have that extra 10 pounds. Things we need to do…
Build the other ramp for the other side.
Mount pots.
Test out the codes.
Auton/cam?
Ramp deploy?
… sure hope this bot will be done on time.