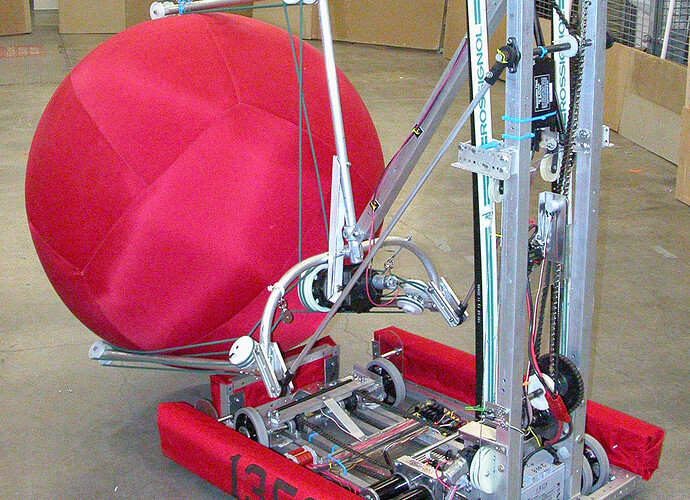 This year we are using conveyor belting to pick-up and release the ball.
We have 4 wheel drive & tank drive with steerable font end.
Using craftsman socket universal joints and the Ackerman steering principle - we have named it "Crafts-Ackerman" Steering.
We also have used a set of cross country ski's that raise and lower to knock the ball off the rack.