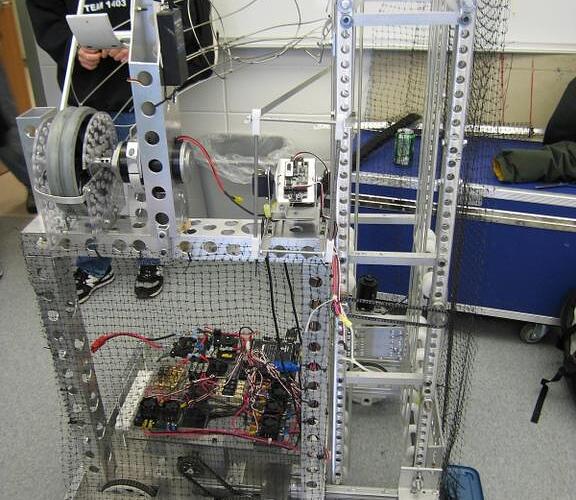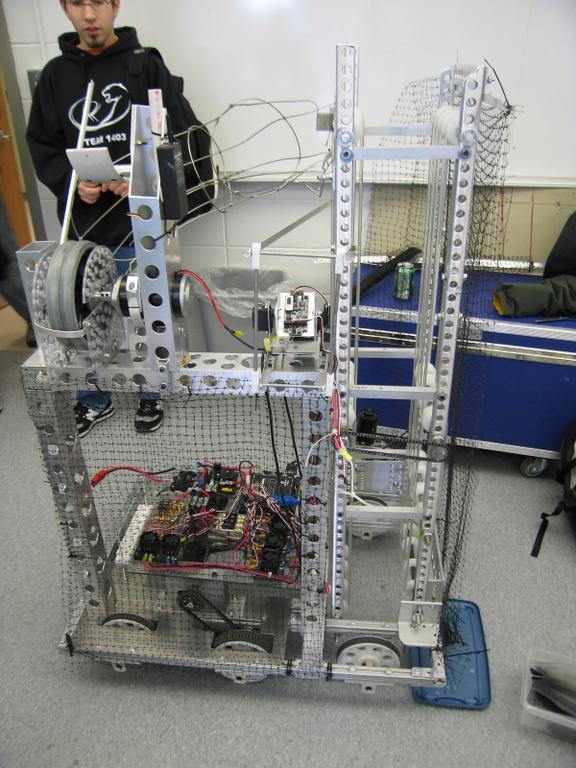 Presenting, 1403's 2006 robot Sidewinder (at least thats the name I heard last)
Well anyway, this is the side view (it shoots our the side) it can hold about 15 balls. There isn't a turret that the shooter is mounted on, however the camera is working very well and positions the entire robot instead of using a turret.
You'll get to see it up close and personal at New Jersey, Boston, and down at the World Championships.
Any questions?
1403 would also like to take this time to put in a plug for our off season event, Monty Madness on May 20th. Registration and more information is available at MontyMadness.org