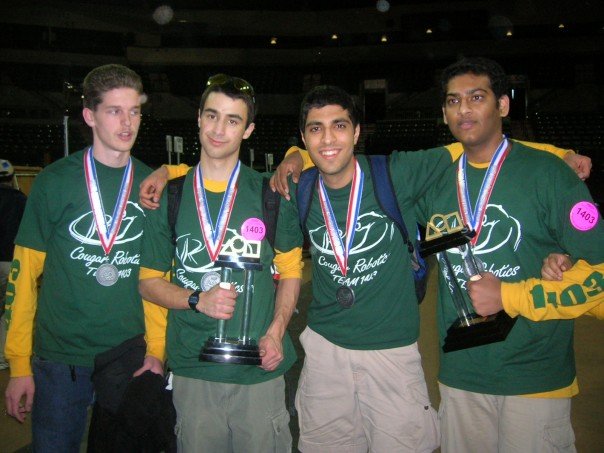 From left to right…
Bob Kazan - Electrical Captain
Nick Trahalides - Mechanical Captain
Aroon Amarnani (me) - Team Captain
Abhi Devineni - Design Captain
After an awesome/tiring past few years, the seniors enjoy what could be one of their last big wins, the Engineering Inspiration Award, before we graduate.
Missing from the pic is Conor Ryan.
I finally got a new WAI!!!