The Sunday night before ship me and Mike Smyth another dedicated mentor on Team 1501 went to our town's Daddy Daughter Dance. We took our dates with us all dressed up. Of course when the dance was over we had to stop back by the shop to see how things were going.
Apparently "ok". We didn't miss much…
Video of the "date" lift…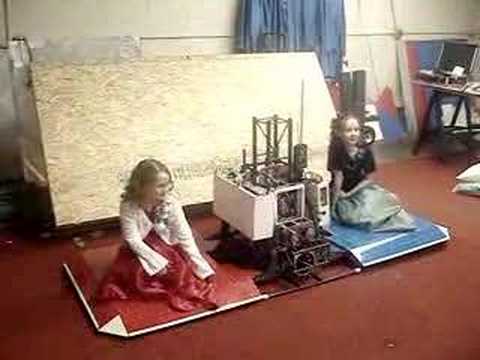 I think I got jealous of the robot for a second.