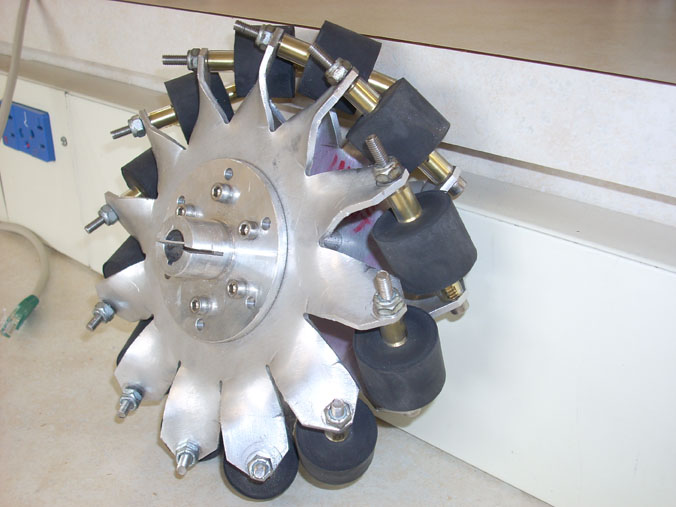 Here you see our slightly modified AndyMark Mecanum wheels.
Basically, we had to lose weight for a vital part of our robot. Either we replace the wheels and lose the mecanum capability, or take a gamble with modifying the mecanum wheels themselves. We chose the latter and it turns out that these puppies work just as well now than they did before!
Each individual roller comes with three separate rubber rollers slipped onto a brass tube. We removed the two rollers on the sides from all twelve rollers on all four wheels.
So we saved a total of 2 pounds from all four wheels. We cut clear plastic tubing to make up for missing rubber rollers. 96 1/2" pieces weigh about 2.5 ounces.