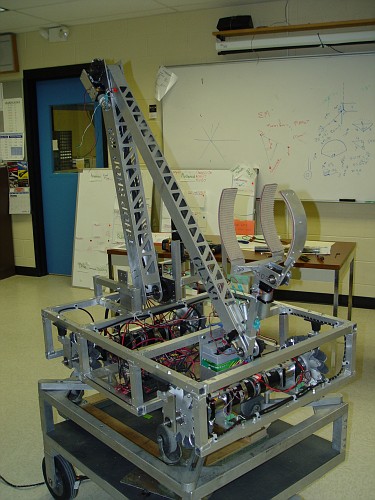 This is 166's beautiful robot, Gemini, as of last night (2/12).
It's not exactly finished. The arm isn't working yet, it's just mounted on to look pretty for tonight's Unveiling (a goal that our sponsor, BAE Systems, sets up with the rest of the teams they sponsor. Basically the teams show off what they have finished with their robots.)
There will be some minor changes between now and when we actually finish it.