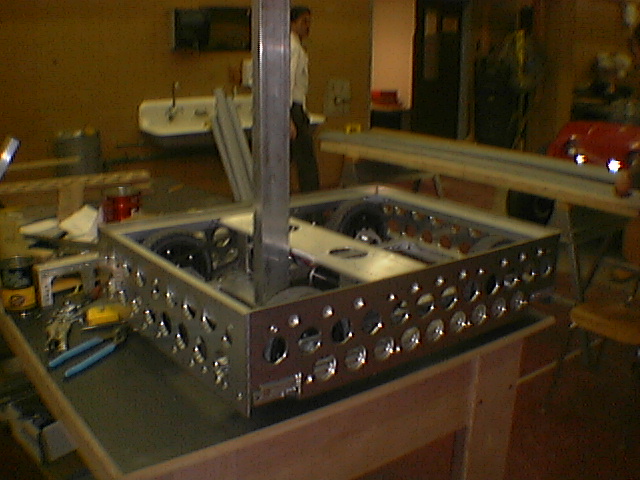 Nice, looks strong and also going to be a stacker. Is is 4 w drive or just 2 I cant see from the pic?
WOW, pretty holes!! :yikes:
nice sides…one reminder…don't forget your numbers but i'm sure you guys knew that but just a friendly reminder.

It would be cool if you guys could get it laser cut in the side.
so, what's that 'mast" for does an arm actuate off the top of it?
I love the way the "speed holes" look. Great job!