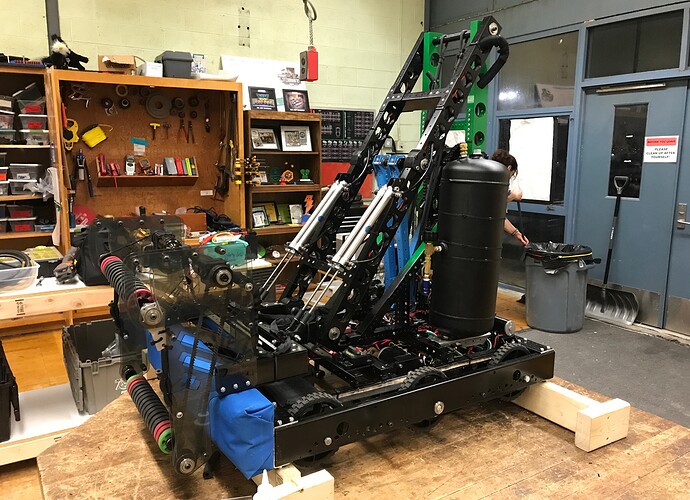 Reveal Video:
https://www.youtube.com/watch?v=hb1Ik1IVs-o
I really love these top/bottom wide roller intakes. The robot looks beautiful and I love the little details in the cube scoring mechanisms
Very Impressive. This is the most innovate climb system I've seen yet. Do you have any more information or a video on attaching your hook/arm to the bar?
Wow! Our robots are long lost twins(Except yours is nicer looking)

Great job on the bot and that climber is super cool!
Horizontal intake rollers for the win!
nice robot- what kind of intake wheels are those?
I'm a huge fan of this robot. Love the intake, and the hanging method is pure genius.
Nice robot! What air tank did you use?
Love the robot guys! Super cool to see 1684 continue to get better and better every year.
-Ronnie
We saw your video and thought the same thing about your intake! lol and Thanks!
Heres the link but we got the black one of course lol