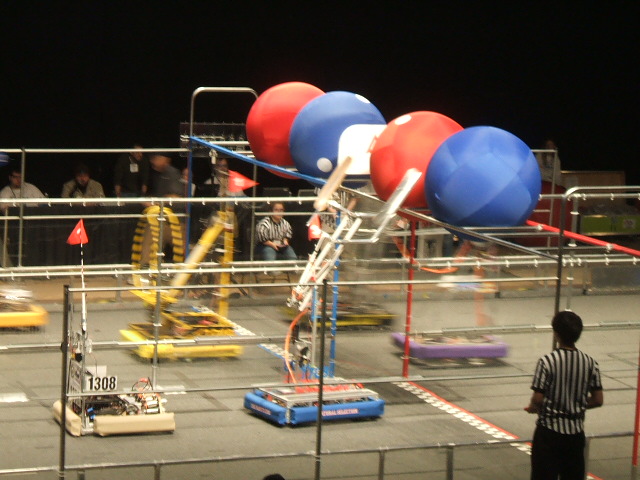 That robot looks eerily like 2056, OP Patriotics.
Yeah, it really does. When I first saw this pic I was like ok, I see 2056, wheres the 1708 bot? lol, weird…
Wow!! First time I heard that. Could anyone send me a pic of 2056?
Wow, that does look like us. Once you look closely it you can see some real differences, but when I first saw it I thought they had just posted a pic of us, lol
One question, on the end of your grippers, are those rollers or pieces of tread?
EDIT:
You can get a good look of ours in this vid (about 23 seconds in), http://www.thebluealliance.net/tbatv/match.php?matchid=8659 (were the ones with blue bumpers that say 2056 in red), sry but don't have any pics handy.
Yup!
This is definitely our clone, except for a few differences!!
Congratulations guys!! Your robot looks AMAZING!!
Here is a picture of our robot in action.
It is actually grip from the old wheels you get in the kit…lol