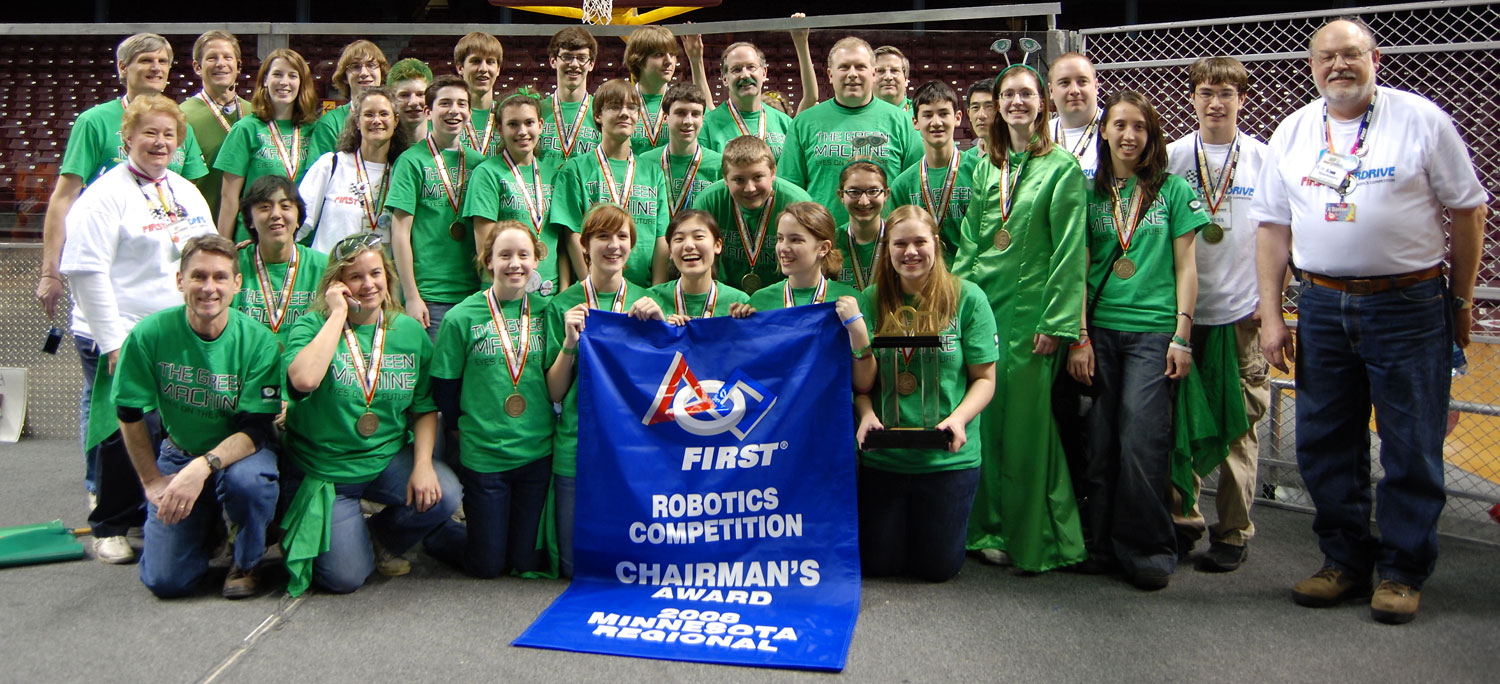 Team 1816 The Green Machine from Edina, Minnesota won the Regional Chairman's Award at the Minnesota Regional!
Congrats on the Win? Are you going to Atlanta?
Great Job on the win guys!
I was that kid from team 525 with the 1816 bandanna on my hand xD
Congratulations Again!
Congratulations to 1816! Good luck in Atlanta!!
Congratulations to The Green Machine! I hope we get to see you again in Atlanta this year.

(That's a Green Machine smile.)
Congrats Edina, that is a well earned award. You guys make all of Minnesota look good.
Congratulations Team 1816. We've worked with you guys in the past and you are awesome!
Best of luck at the Championships!
Thanks.
And yeah, we are going to Atlanta!
Congratulations you guys!
Good luck in Atlanta! I'll be cheering for you from home =)
Great job Green Machine!
Thanks for letting us use your Hybrid Dongle, you were certainly our vote for Chairman. See you in Atlanta

And you thought you weren't going to make elims at wisconsin in 2006.
You guys have came along way since then. Congrats on the chairmans you guys rock