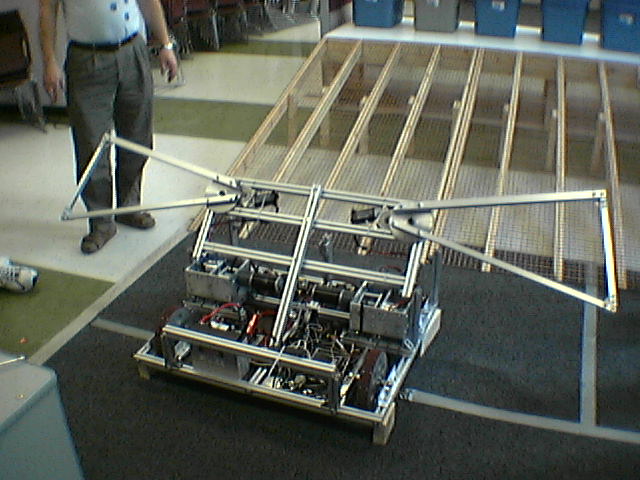 Spread 'em wide
cool… was waiting for someone to post a picture = D… all i seem to have is videos of people lathing… yup
any comments? = )
Very Nice Guys!
Another great bot from the boys up north.
Did you get the 6 motor-drive working?
I seem to remember last year you ended up taking 2 motors out due to current draw…
Very impressive… I can't wait to see it in Houston!
heh does it look like it?
theres another picture of our gearbox up close here
Nice robot! I see you guys are going for the strength strategy this year again. Are you going to be in Canada?
But of course!
Regarding the gearbox, yeah it works with all six quite well… in one gear only though. Having six motors gives us the adavantage of still having power in a high gear.