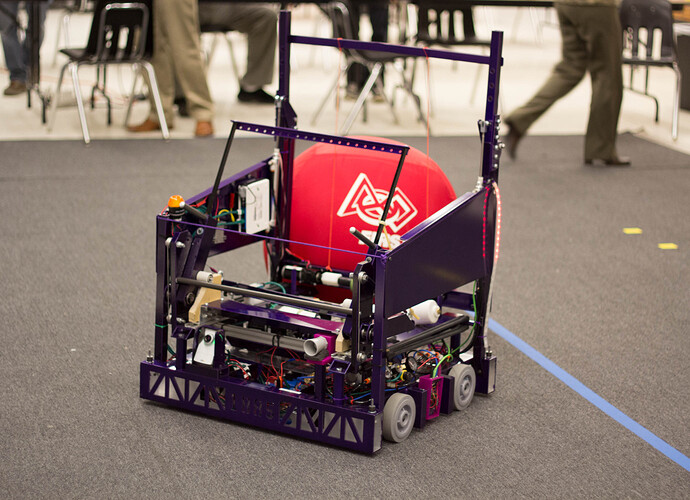 Scores high: Check
Scores low: Check
Passes on the ground: Check
Passes in the air: Check
2-ball Autonomous: Sometimes
1-ball Autonomous: Heh. Sometimes that PID just won't go the last 3 inches…
Catches from a human player: Needs tuning
Catches from another robot: ish; uses a new mechanism.
Speed: Somewhere between Cheesy Poof's low & high gear speeds
"Launch Videos" from a scrimmage the weekend before ship. These were "oh crap we need bumpers" videos, since our real bumpers were locked up at a school covered in snow. These are really boring, because we only had 4 hours to run drills:

See you at DC & Chesapeake!