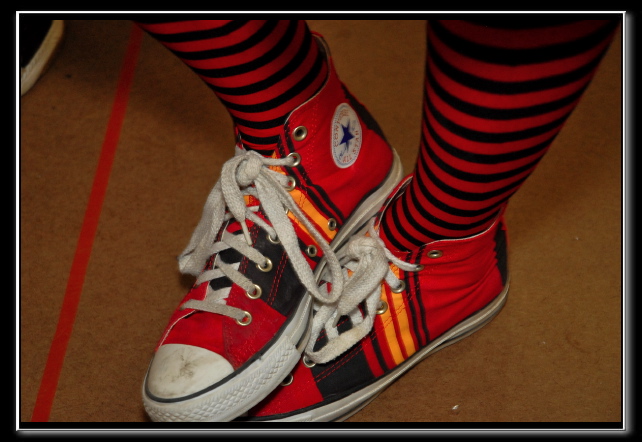 I need to get some chucks.
You can actually buy customized Converses.
Someone on our team got custom orange Converses with "Team 100" on them. It was pretty cool

I bought some blue & orange chucks for my personal team gear.
My one gripe with them is they offer absolutely no support whatsoever for your ankles unless you just tie them so tight.
They are also really really thin canvas material, so they are really cold after a while as well especailly in the Northeast part of the US. lol
On a side note, anyone have any good ways of cleaning the white parts in the front?
They've seen one year of abuse during competitions, and they are already really dirty in the rubber part in front. :ahh: