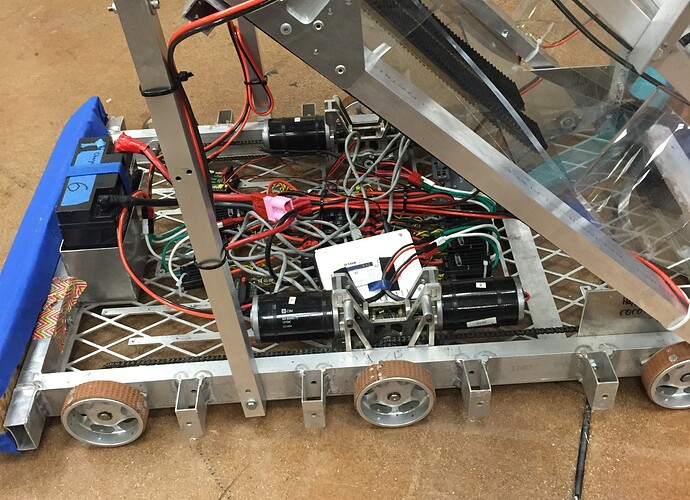 This base was originally built in the fall of 2011 to test the prototypes of the 2012 worm gearbox.
http://www.chiefdelphi.com/forums/showthread.php?t=103006
Since, it has been used for driver practice and as a test bed for new electronics and robot mechanisms seeing at least 100 hours of run time every year. The original worm gear boxes have never required maintenance and show no sign of giving up any time soon.