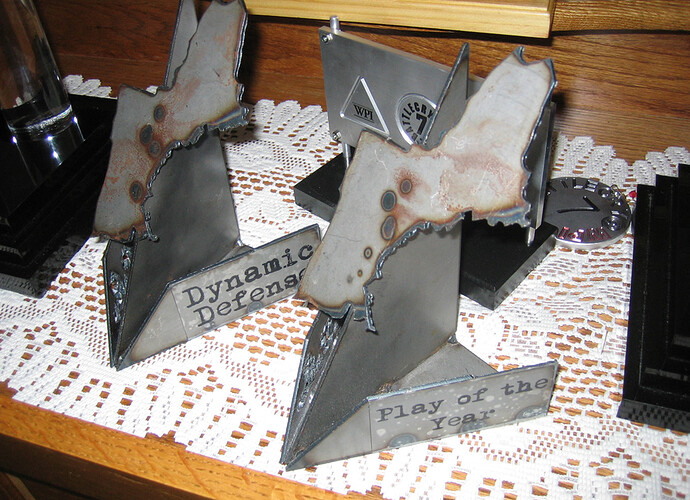 We recieved these awards at Battlecry.
Dynamic Defense (thanks for stealing my catch phrase, Andy!) for our defensive strategies this year.
Play of the Year for the "A-Bomb" play. In the Newton Eliminations and Einstein our robot dumped a full hopper's worth of balls into 968 after they had shot everything they had. Apparently it was pretty cool!