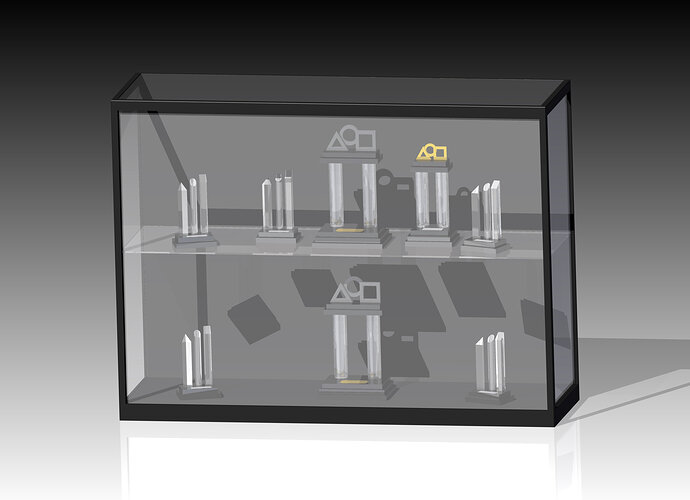 This is a virtual trophy case for the Skunkworks robotics team with all awards we won so far. At the top the awards from 2008, at the bottom the ones from 2007:
2008
Oregon Regional:
Kleiner Perkins Caufield & Byers Entrepreneurship Award
Underwriters Laboratories Industrial Safety Award
Microsoft Seattle Regional:
Engineering Inspiration Award
Regional Winners
Delphi "Driving Tomorrow's Technology" Award
2007
Pacific-Northwest Regional:
Imagery Award
Las Vegas Regional
Regional Winners
Rookie-All-Star Award
I modeled them today in Inventor. Such things happen if the Inventor guy is bored!