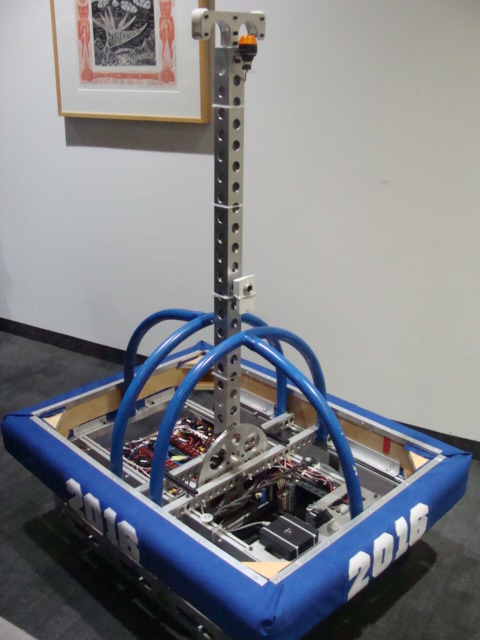 Team 2016 Breakaway 2010 robot.
8WD - Skyway wheels, 1/8" drop center w/ nitrile treads.
Front Self Centering Roller
CIM powered kicker - 35' max on first bounce.
Lifting/self righting arm
Self righting roll cage
Videos to follow.
We would like to thank 2753 for their coopertition in building our joint self righting arm and testing it alongside.
We hope to see everyone in NJ.
Video posted http://www.youtube.com/watch?v=vGhdxV61h-8