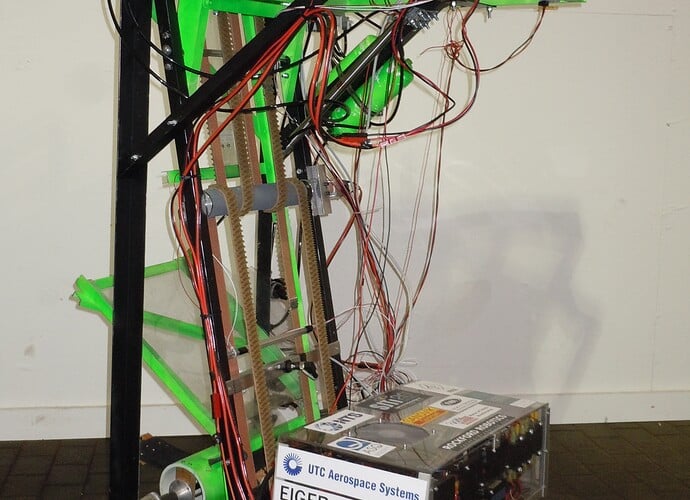 This is our robot for the 2013 season.
Features:
-Full court shooter with adjustable speed and angle
-Pneumatic powered conveyor hatch or top loading for manual loading
-Reliable floor pickup system
-Automated frisbee counting system to prevent overloading
-Camera controlled aiming and ranging system
-Modular electrical system for fast replacement of critical parts
-6 wheel in line drive train (4 x traction wheels, 2 x omni wheels)
-10 point passive hanging hooks (not shown).
We look forward to completing in Milwaukee and Chicago this year! Good luck everyone, I've seen some amazing desings on here and can't wait to see them in person.