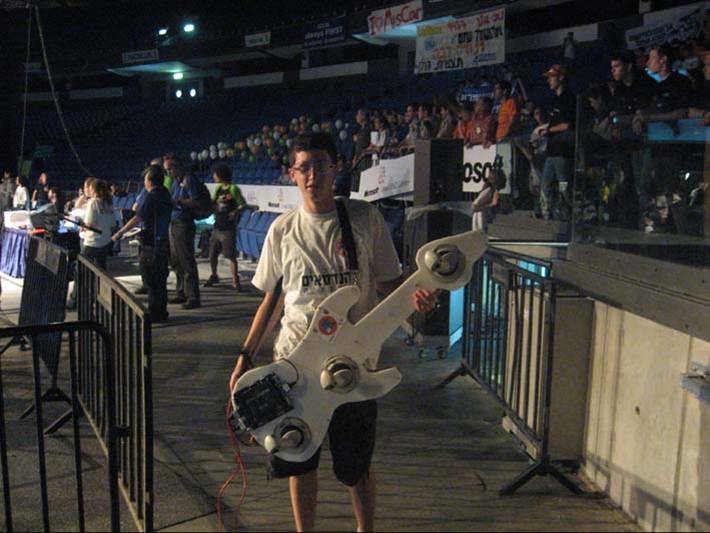 Check out the most awesome Control Board in the 2008 FIRST season (and possibly the best from all seasons!).
Team 2230 - Zcharia's Angels 2008 Control Board -
THE GUITAR!!!
Thousands of thanks to the inginious work of Igor Tsikinovsky - the driver's captain - and Yuval Poleg.
In the picture, 2008 arm operator Ofir Chakon.