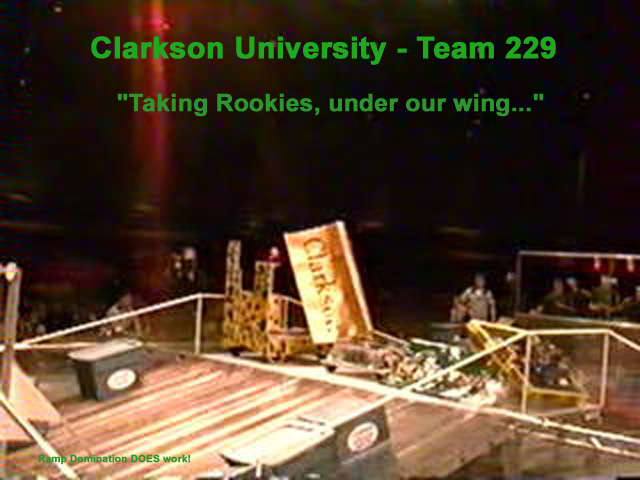 This is a picture from one of the few matches in Conn. where our drivetrain fully functioned (we fixed the problem by the very end, and will be ready for Houston). As you can see when we hit the top of the ramp, we are fully able to control who is on, and who is off.
Shout out to 1124 without whom this pic wouldn't be possible.
Ramp Domination DOES work. It WILL work in Texas.