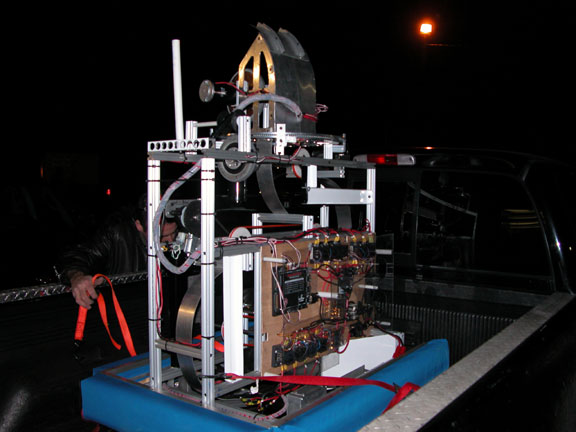 Robot leaving home…
Looks nice. I was going to suggest you make sure the electronics are protected, but upon closer inspection it looks like there's some lexan (I hope it's lexan) over it. Good job!
Looking great ! This robot has a very intresting layout cant wait to get a closer look at UTC! Good luck!!
Check out Team 1740's Robot here. we will be attending the UTC regional aswell !!
A video will be coming soon. It's being worked on currently.
If you have any questions, I will be happy to answer them.
I'll have to come up with some general stats data for tomorrow.
i would like to see it in action let me know when that video is done !!
Looks like another very purposeful bot from team 237. Where are you playing this year? (Sorry you aren't going to be in NJ) I hope I get to see it in action. If your performance in autonomous last year is anything to go by, I expect some high scores from you this year!
We will be at UTC, Chesapeake, and Atlanta.