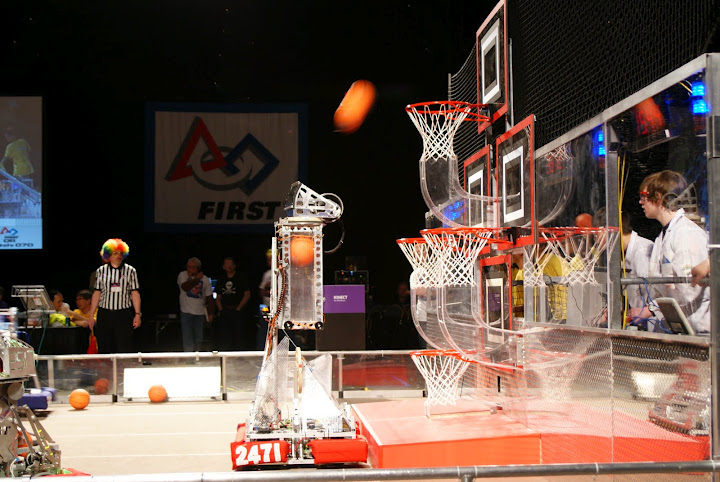 Team 2471, Team Mean Machine from Camas, Washington.
Autonomous:
4 different modes
3 modes make the top basket
4 different time delays
Drive Train:
Swerve drive with HiGrip FIRST Wheels
Welded aluminum frame
Roller system brings balls into elevator in less than 1 second
Shooter:
Rotates 180°
Velocity (P.I.D.) controlled to ensure consistency in scoring
Scores accurately in top three baskets
Elevator system lifts shooter and 3 ball reservoir to 84" to enhance accuracy of 3 point shot
Endgame:
Can raise, lower or stabilize bridge for teammates
Can balance with wide or narrow base configuration
See you on Seattle Cascade!