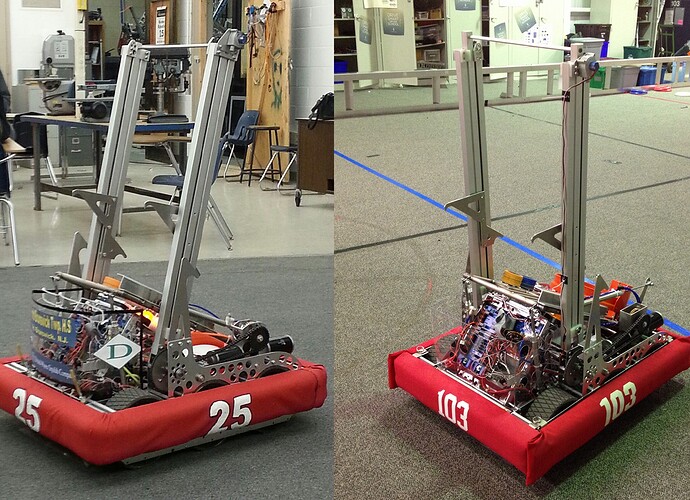 Reveal Video:
http://youtu.be/QyruOkFRJUI
Reveal Thread: http://www.chiefdelphi.com/forums/showthread.php?t=114385
Those wheels make me really want to push 25. I know I can't (nobody can), but I really want to.
Once again, an amazing robot from our defending world champions and 103. Can't wait to see these two compete.
My first thought: Those are some big wheels.
My second thought: Why the big wheels?
If you look at 25's old robots, it seems like they always use those kinds of wheels. Better traction I assume? Try getting into a pushing match with 25. We have. You'll find out very quickly who will always win.

There are things our team is just good at. Playing shut down defence is one of them.