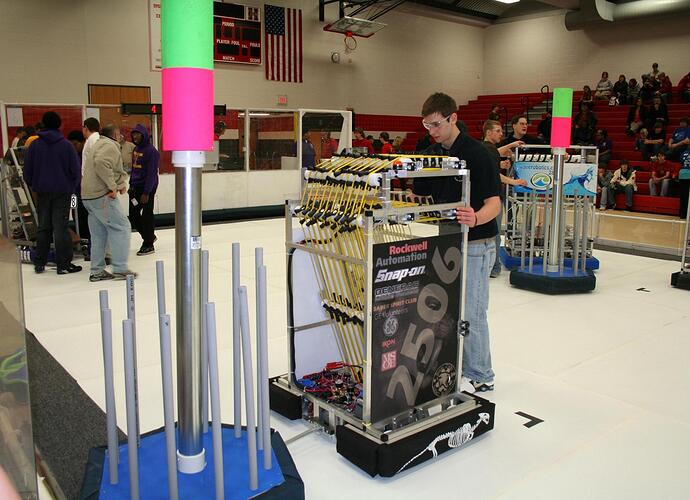 Stats:
Ball Capacity: 24 (conveyor fits 3 balls wide)
Max Ball Deployment Range to Trailer: approximately 4 feet
Drive Base: wide style 4 x 4 skid steering, using standard ratio AndyMark Toughboxes, 1 CIM each, and standard KOP sprockets.
Conveyor: Urethane hollow core round tubing (McMaster-Carr), PVC pipes and end caps, Andymark bearings, 3/8" Aluminum shafts, Delrin Block tensioning system. Front and back conveyors driven separately by CIMs mounted to AndyMark Stackerbox transmission.
note Method of containing balls in conveyor was not yet mounted. Robot performance at the event was minimal, since ball capacity was severely limited to driver ability to pick up more balls without deploying balls out the top. That being said, we were still referred to as the event's "Power house" team.