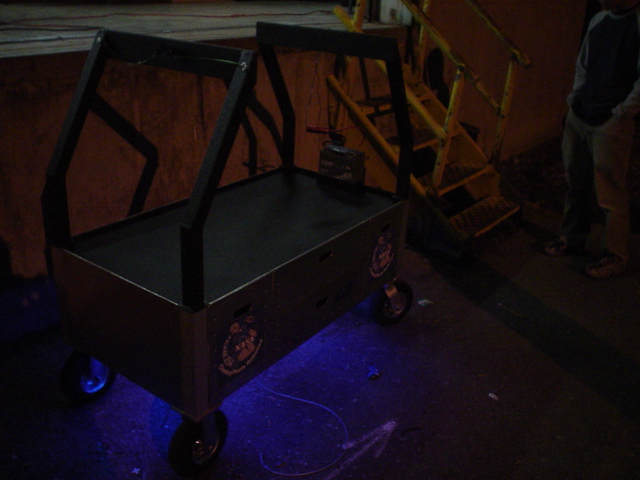 We decided to put more of our time and effort into our pit area this year, then remember in February about that whole "robot" competition. ooops.
We're not sure how our robot's gonna do, but we're hoping to do well in the cart competition.
Andy Baker - our engineer Steve said this year should be a wash, you might win the "robot" part of the competition (down people…between 45 and 254 - not judging any other robots here:) ), but we think our cart can take yours!
We actually put even more work into our pit area (cart and tool organizer/crate) this year.
Since we work year round now - that makes 6 weeks to build the robot and 46 to build other stuff.